Ci-Ca® Therapy
Think Ci-Ca® Therapy.Your responsibility in good hands.
We offer you a different dimension of CRRT treatment: Ci-Ca® Therapy.
DISCLAIMER
Not all products and services are cleared or available for sale in all countries in our Asia Pacific region
Think Ci-Ca® Therapy.
Your responsibility. Our answers.
Your professional world is changing constantly. You appreciate technologies that are continuously evolving and help you to provide your patients with an even better therapy. We would like to support you by offering a different dimension of CRRT treatment: Ci-Ca® Therapy.
Ci-Ca® Therapy is a continuous renal replacement therapy method that was developed by Fresenius Medical Care. It was designed to provide reliable regional anticoagulation, using integrated citrate and calcium management.
At a time when healthcare professionals are increasingly involved in non-caregiving activities such as administration, treatment documentation and medication preparation, there is a growing need for reliable, one-stop solutions which decrease the strain on the ICU staff.

Fresenius Medical Care is the first provider to offer a complete range of Ci-Ca® therapy products from a single source. By taking the next step in improving patient and user safety with our SecuNect technology, we support health care professionals to focus on the essential: patient care.
Think reliable
ICU days are busy and you shouldn't need to worry about the reliability of CRRT treatments. Ci-Ca CRRT enables excellent patient treatment with less bleeding complications and less filter clotting compared to heparin CRRT.1-3
"In conclusion, citrate based CVVHD therefore can be recommended as a useful tool for renal replacement therapy in critically ill patients in ICU."4
Think efficient.
You need to rely on your nursing staff. You want their workload to be low and plannable. We help you to get efficient support from your nursing staff and to facilitate smoothly running CRRT treatments.
"Due to the findings of this study, we also changed management of C-CVVHD in our unit to a restart of the circuits on Fridays resulting in stable CRRT over the weekend. This way, we reduced the workload for the (reduced number of) staff on a weekend."4
Think value.
You want to continuously improve your therapy, while considering budget constraints. So you are looking for the efficient use of CRRT consumables. The goal of our Ci-Ca® therapy is to support you in reducing the total cost of ownership.
"[…] C-CVVHD is most likely less expensive and more cost-effective than conventional anticoagulation."
4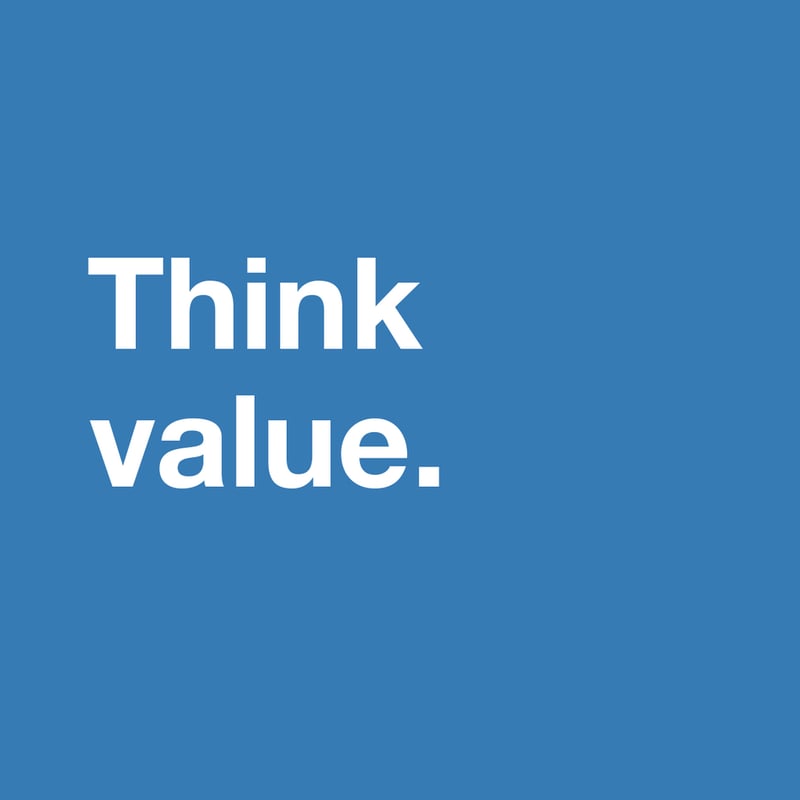 Think support.
Think Ci-Ca
®

Therapy.

Do you already think Ci-Ca® Therapy? Remember, local support is just a call away. We are more than happy to show you the way to reliable and cost-efficient CRRT.
Latest RCT shows better myoglobin clearance with CVVHD-HCO
The RCT by Weidhase et al. Crit Care (2020) 24:644 demonstrates that myoglobin clearance using CVVHD-HCO (High Cut-Off filters) with RCA is significantly higher than CVVHDF with a high‑flux dialyzer and RCA. Dr. Lorenz Weidhase, Medical Intensive Care Unit, University Hospital Leipzig, Germany provided his insights regarding the RCT and elaborated on the clinical implication of more effective myoglobin level clearance with CVVHD-HCO at ISICEM 2021. To learn more about the benefits of utilizing HCO for CVVHD, please download our Publication Summary, EMiC®2 brochure and ISICEM 2021 Satellite Symposium video clip.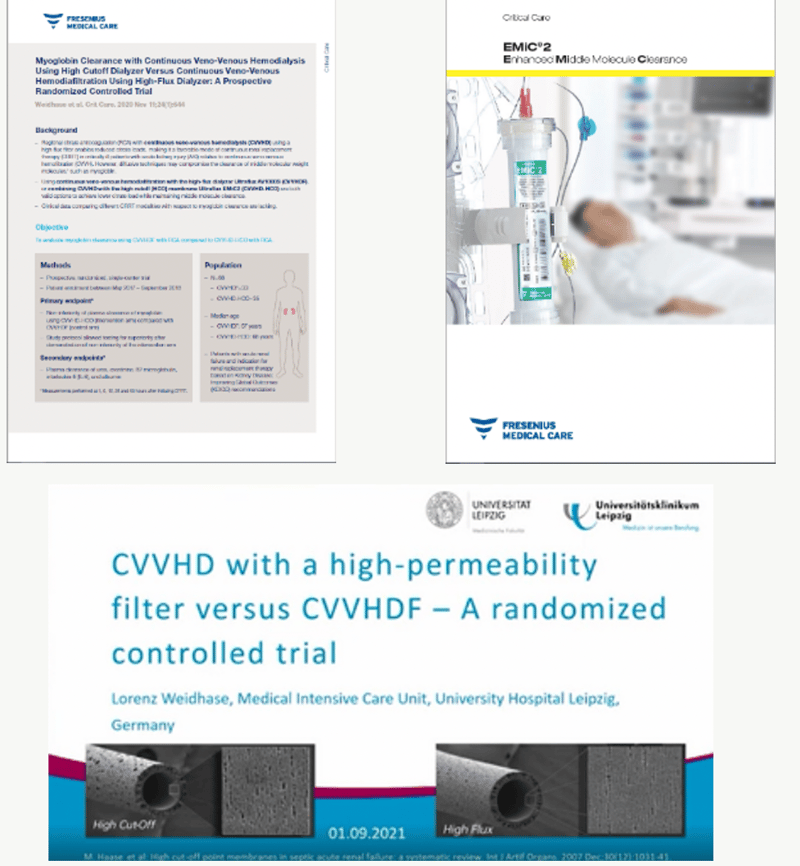 RICH Trial shows that RCA prolongs filter life span5
The RICH Trial published in 2020 was a large RCT that compared the filter life span and 90-day all-cause mortality of Regional Citrate Anticoagulation (RCA) and Systemic Heparin Anticoagulation (SHA) during continuous kidney replacement therapy (CRRT). Not only does the paper demonstrate that RCA is superior than SHA in prolonging filter life span, the use of CVVHD modality resulted in the longer filter life span compared to convective modalities.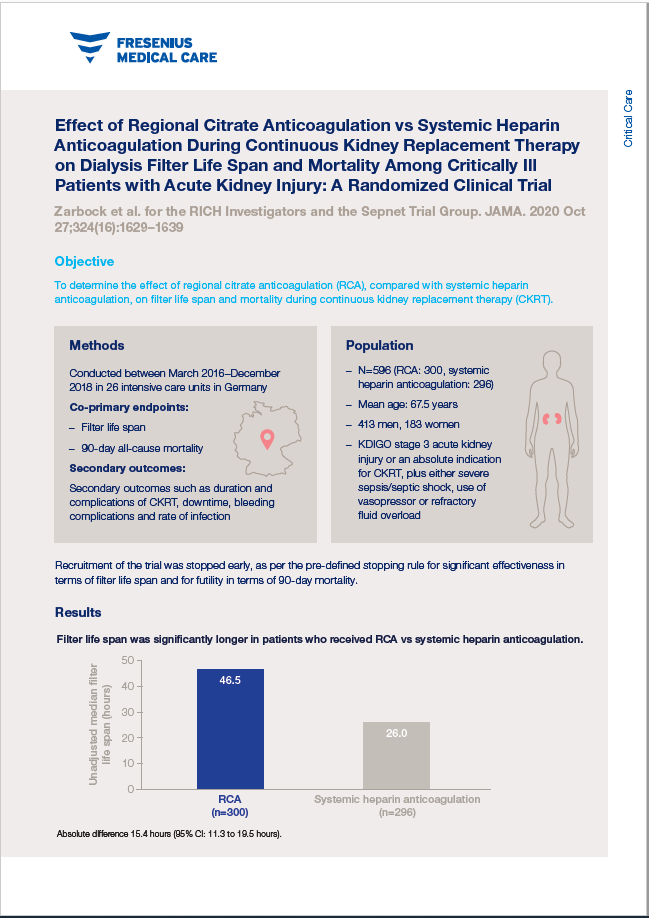 Clinical insights on RCA:
Replay our Fireside Chat from the Asia Pacific Intensive Care Symposium 2021.

Dr. Marlies Ostermann, Consultant in Critical Care & Nephrology at Guy's & St Thomas' Hospital, London, detailed the benefits of RCA as a first-line anticoagulant in CRRT and dispelled some myths of RCA when treating patients with liver disease.
Dr. Dmytro Khadzhynov, Fellowship in internal medicine at the Medical Clinic of Nephrology and Internal Intensive Care. Charite Campus Mitte. Berlin, highlighted some potential pitfalls and considerations of RCA-CRRT in treating patients with Covid-19.
Contact us to learn about Ci-Ca® Therapy benefits:
1. Bianchi NA et al. Blood Purif 2020; 3:1-9
2. Hafner S et al. J Intensive Care 2015; 3:35
3. Houllé-Veyssière M. Intensive Crit Care Nurs 2016; 36:35-41
4. Kalb R et al. Ther Apher Dial 2013; 17:211
5. Zarbock et al. JAMA. 2020 Oct 27;324(16):1629-1639
The abbreviation C-CVVHD is used in the original publication for CVVHD with citrate anticoagulation.